Services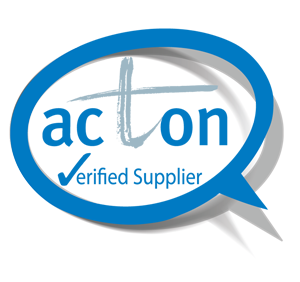 Mistakes to Avoid When Sourcing In China
Buying in Asia and China is not always as easy as we would hope. More often that not cost being the driving factor, what looks like the best deal in the World can all to often turn into costly mistakes.  Below are some of the common pitfalls
Poorly defined Specifications
Allowing the factory too much freedom over the aspects of the design, packaging raw materials used, resulting in finished product is very different for the original conceived idea. A serious down side can mean if the factory has put there input into the final designs then in China they could end up owning the intellectual property rights to the product. Acton trained staff ensures they help project mange the orders ensuring the customers instructions and specification are followed to the letter.
Neglecting Due Diligence
Its is often the case you meet a supplier at a trade fair, where the  samples are perfect, the people are great, your given the red carpet treatment, dinners, drinks and it is easy to be overwhelmed by the hospitality and generosity that Due Diligence details can often be missed. The entertainment is nice but its simply a way to buy confidence in the company so now as friends you will be more tolerant to problems on orders in the future. Acton's Verified supply program ensures that the factories really exist,  they have the capability to produce at the right quality and to the right  international standards and with in moral and ethical code of conduct.
Factory Audits
Factory Audits and QC at all levels of the supply chain is essential especial when you need to over come long distance communication difficulties, supply delays, and language issues. It is critical for a customer to have a clear concise line of communication at all stages of an order tin the supply chain.
Acton Far East Ltd.
Asia Sourcing: How to Do it Right
"Made in Asia" is a tag that's on lots of products these days with lots of buyers wanting to take advantage of the current wealth of Asia trade opportunities. However, it is not as easy as it sounds. Finding a reliable Asian manufacturer or Asian wholesaler can be difficult, especially if you are on the other side of the World. That is where we come in, Acton Far East Ltd., established in 2003, we are a German owned and managed by European staff based in Both Hong Kong and China.
Our business-to-business experience and our unique "Verified supplier program" ensure we meet the requirements of our clients, in terms of quality, delivery and price. We manage all aspects of your supply chain allowing you to source in total confidence; Acton Far East Limited operates a totally transparent supply chain, with no hidden costs and a company policy of actively encouraging our customers to visit the factories with our trained staff.
Working to all international standards, and operating our own testing facility in Hong Kong and China backed up by our German partners technical laboratory, Acton Far East Limited is perfectly placed as a reliable, trusted supply partner.
Verified Supplier Quality Control Services in China,
Product Inspections
"Acton Far East Limited inspections" are a quality control service performed on-site by our local inspection team. Carrying out product inspections and product testing in China, in our own laboratory and utilizing internationally recognized third party testing organizations in cases required by our customers.
We ensure that our experienced well-trained inspectors are available to manage every aspect of the QC procedure ensuring the goods meet all of the customer requirements.
Acton Far East Limited works to best environmental working practices and has a stick policy of ethical conduct as such we employ our own social compliance team to audit our suppliers, working to the BSCI standards we have our own code on conduct that is the strictest in the industry.
Factory Pre Production Verification Check
Our inspectors do factory inspection audits, factory verification, of machinery and materials to be used for your order prior to production. We ensure the factory's machinery can meet your quality and production capability needs while guaranteeing the actual materials to be used in production are the materials agreed to.
During Production Verification Check
We ensure production processes and capacity – enabling you greater control and sufficient time to improve production quality. When at least 20% of production is completed, our qualified inspector is sent to your factory to inspect production quality and status. Follow our checklist or your custom inspection requirements
Pre-Shipment Inspection
We arrange an on-site product inspection ensuring the conformity of production to our customers' specifications prior to shipment. When 100% of production is completed and packaged, our qualified inspector is sent to the factory to inspect the finished production following our checklist or your custom requirements — protecting you from shipping non-conforming product.
Container Loading Check
Ensure the product you pay for is the product that ships. We guarantee your goods are finished and packaged to meet your specifications (product type and quantity) and are securely loaded for shipment. The container loading process is monitored by our inspector, ensuring the container is loaded in its entirety and in a safe and secure manner.
Product Expertise
Offering quality control services and Inspections by our experienced inspectors on all products and imports, including:
Agriculture and Farming
Car Accessories
Electronic and Electrical Devices
Gifts and Premiums
Hardware, Hand Tools and Power Tools Household
Healthcare
Garden, outdoor
Small Household Appliances
Textiles and Footwear
Some Files to Download
Contact Info.
22/F, The Octagon, 
No. 6 Sha Tsui Road, 
Tsuen Wan, New Territories,
Hong Kong
+852 2311 1628
+852 2530 9400